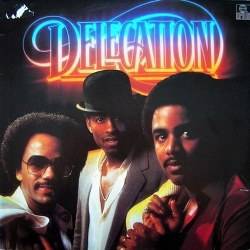 Eigenschappen Delegation boeken
Delegation boeken?
Delegation boeken of inhuren voor een optreden?
BURO2010 is Nederlands grootste artiestenbureau waar u alle artiesten direct en online kunt boeken tegen de laagste prijzen. Op deze pagina vindt u alle informatie met betrekking tot het boeken van Delegation.
Wij informeren u binnen één dag over de beschikbaarheid en de prijs van Delegation.
Boeken via BURO2010: direct, snel, duidelijk en voor de beste prijs!
Wilt u gratis een offerte van Delegation ontvangen, beschikbaarheid opvragen, en/of direct een vrijblijvende optie in de agenda van Delegation plaatsen?
Vraag vrijblijvend een offerte aan.
Prijzen zijn exclusief BTW.
Check prijs en beschikbaarheid
Teken en retourneer het contract
Bekijk optreden van Delegation
Extra informatie Delegation
Biografie Delegation
DELEGATION, one of the UK's leading soul/funk acts, has successfully stood the test of time since beginning their career in the mid 1970's as a three-piece vocal group in the tradition of the most successful USA soul acts. Founder and leader, Ricky Bailey, has guided the group through several personnel changes into one of Europe's most respected bands.
Ricky Bailey, born in Jamaica, put together his first group (The Five Star Cadets) in his home town of Birmingham, England. He eventually founded DELEGATION with two other singers from Birmingham, Len Coley and Roddy Harris. It was with this line-up that DELEGATION first came to the attention of songwriter/producer Ken Gold, who secured them a recording contract with State Records in the UK. Their first record, THE PROMISE OF LOVE, was released in 1976. Although the record received good reviews and airplay, it was not until the release of their second record WHERE IS THE LOVE (WE USED TO KNOW) that DELEGATION achieved chart status in the UK. A tour of Europe followed.
1977 their third single YOU'VE BEEN DOING ME WRONG was released, giving them their second hit in the UK. 1978 and 1979 saw the release of further singles, and the group's first album, THE PROMISE OF LOVE. Although further chart success in the UK eluded the group, the release of their first single in the USA, OH HONEY, went to #5 in the Billboard RB chart and was also a hit in the Billboard pop chart, eventually notching up sales of 500,000 units. The album THE PROMISE OF LOVE also sold in excess of 250,000 units in the USA.
EAU DE VIE, was the first album recorded under a new deal with Ariola Records, released in 1980 and still selling in respectable quantities throughout Europe. Several of the songs featured on this album were hits for the group in many territories and became classics over the years with titles such as DARLIN' (I THINK ABOUT YOU), YOU AND I, HEARTACHE NUMBER NINE and PUT A LITTLE LOVE ON ME still receiving radio airplay all over Europe.
1981 saw the release of the second Ariola album entitled simply DELEGATION and from this album two singles, IN THE NIGHT and I WANTCHA' BACK became hits for the group. Delegation was performing at concerts all over the world and their third Ariola album, Dueces High was released in 1982. The re-recording of WHERE IS THE LOVE in 1986 was an immediate success in many European countries and has now become another classic for the group being featured on many current soul compilation albums. In 1989 further success was achieved when The Mix was released in France on the Scorpio label and went on to become a hit in France and Germany.
With their continued commitment to live work DELEGATION survived through the early 1990's when soul music was eclipsed by the huge global success of rap music and it was through this music medium, ironically, that DELEGATION's name was also kept at the forefront of popularity with rap artists in the USA such as Coolio and The Ghetto Boys achieving massive success with the sampling of DELEGATION's original recording of Oh Honey.
Delegation boeken? Informeer vrijblijvend naar de mogelijkheden.
Delegation boeken? Informeer vrijblijvend naar de boekingsmogelijkheden van Delegation.
Wilt u extra boekingsinformatie ontvangen over het boeken of inhuren van Delegation, neem dan gerust contact met ons op.
Onze accountmanagers informeren u graag, gratis en vrijblijvend over de meest actuele prijs van Delegation en de eventuele overige kosten om een optreden van Delegation mogelijk te maken (o.a. podium, techniek, optionele verzekering, btw-%).
BURO2010 is het directe en officiële boekingskantoor voor de boekingen van vele andere bekende artiesten, sprekers, sporters en overig entertainment. Artiestenburo2010.nl is tevens boekingsbureau van Delegation.
Wij staan in direct contact met alle artiestenmanagements en kunnen u binnen een dag voorzien van een offerte voor Delegation. Uiteraard kunnen wij voor u ook de beschikbaarheid van Delegation checken, een gratis optie plaatsen op Delegation en de boeking(en) van Delegation voor u administreren en bevestigen middels een contract (geen extra boekingskosten!).
Wilt u meer artiesten boeken, ander entertainment inhuren, of zoekt u een professionele partner voor de regie, productie en totaalorganisatie van uw event? Laat u vrijblijvend informeren via: info@buro2010.nl – 036-7600140.
MANAGEMENT Delegation, BOEKINGSBUREAU Delegation, BOEKINGSBURO Delegation, ENTERTAINMENTBUREAU Delegation, ENTERTAINMENTBURO Delegation, ARTIESTENBUREAU Delegation, BOEKINGSKANTOOR Delegation, IMPRESARIAAT Delegation, MUZIEKBURO Delegation, MUZIEKBUREAU Delegation, ARTIESTENBOEKINGSBUREAU Delegation, ARTIESTENBOEKINGSBURO Delegation, ARTIESTENBOEKINGSKANTOOR Delegation.
Offerte Delegation aanvragen bij BURO2010:
Wij helpen u graag
bij uw boeking