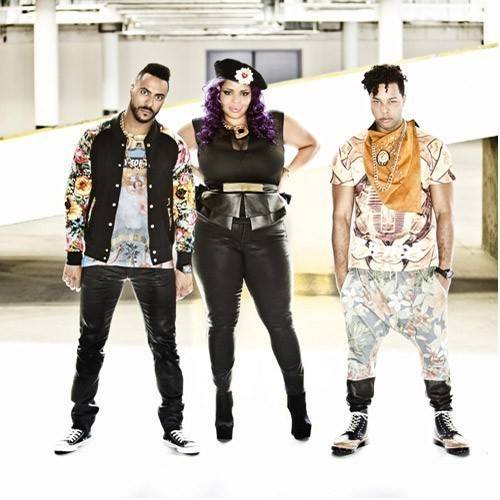 Eigenschappen Shermanology boeken
Shermanology boeken?
Shermanology boeken of inhuren voor een optreden?
BURO2010 is Nederlands grootste artiestenbureau waar u alle artiesten direct en online kunt boeken tegen de laagste prijzen. Op deze pagina vindt u alle informatie met betrekking tot het boeken van Shermanology.
Wij informeren u binnen één dag over de beschikbaarheid en de prijs van Shermanology.
Boeken via BURO2010: direct, snel, duidelijk en voor de beste prijs!
Wilt u gratis een offerte van Shermanology ontvangen, beschikbaarheid opvragen, en/of direct een vrijblijvende optie in de agenda van Shermanology plaatsen?
Vraag vrijblijvend een offerte aan.
Prijzen zijn exclusief BTW.
Check prijs en beschikbaarheid
Teken en retourneer het contract
Extra informatie Shermanology
It shouldn't be too hard to tell a real thing from the next hype, especially for those who have been around long enough. A true artist, whether he's spinning or singing (or both) is not something we stumble upon very often. What separates a true artist from the rest of the pack and makes us gaze in admiration?
Meet Andy & Dorothy Sherman, a dynamic duo like no other. Born into a family where singing was as natural (if not more so) as speaking, it didn't take long for both of them to follow their dad's and uncle's (Sherman Brothers) musical footsteps.
All kinds of music made it into the Sherman's living room: soul, jazz, gospel, disco, old Motown records… Andy and Dorothy sure know their classics.
Andy: 'As kids we were surrounded by music. There was never a doubt on our minds about the future occupation. Our family's musical legacy provided us with a solid foundation and we just kept building on that ever since. '
Dorothy: 'When we weren't doing a show, we would rehearse or sometimes just hang out in the studio, observing and learning. We basically grew up on stage, touring with Sherman Brothers.
When the time came to spread their wings and make the next move they were more than ready. At first they worked on their own, separate careers. This probably explains why it took them a couple of years to "get back together" and come up with an idea for Shermanology.
Andy got discovered by Jimmy Low from Public Demand Records, moved to the UK to become Artfull Dodger's new lead singer, replacing Craig David and joining the bands world tour.
Dorothy gigged all over Europe for three straight years as a lead singer of a Suprèmes Tribute, Platters Tribute and other Motown shows.
During that crazy time they didn't see each other much, but when they did they'd end up making plans to perform together in the future. The only problem was that they were constantly moving around, rarely being at one place or even country at the same time. That had to be dealt with first.
Andy: 'Dorothy and I have reached the point where we felt comfortable enough to join forces again. We'd seen the world, gained a lot of stage experience and both thought that we were ready for some next level performance, something else, something new. So we decided it was time for us to move back to Holland'
The rest is history. In no time Andy's mc/singer career took off and Dorothy's amazing voice got discovered by every DJ/producer in town. For starters, DJ Roog (Hardsoul) offered her to do the vocals on "Self Religion". The track got signed by Defected and was a massive club hit. Afterwards Andy did the vocals on Dr. Kucho's "Lies to yourself" and the track turned out to be a big success as well.
Good news travel fast and so in June 2008 both Andy and Dorothy were featured on DJ's Fedde le Grand's and Funkerman single called "3 minutes to explain", another huge club hit (Flamingo Recordings) The collaboration with Flamingo was a successful one and didn't end with "3 minutes to explain".
Andy: "The chemistry was just there and we have a couple more upcoming records to prove it. It all came together and clicked like LEGO blocks"
Armed with a couple of successful tracks Andy & Dorothy launched the new live act, Shermanology, and were now doing live performances all over the globe.
Dorothy: 'Shermanology is a live act where we both sing and Andy spins as well. The idea was to create an act where the DJ and the singer / mc are as in sync as they possibly can be. And since it's pretty hard to get a DJ to sing we figured we'd be better off getting a singer to spin! Andy was always into DJ-ing anyway so it all kinda fell into place when he got behind the decks. '
After a lot of practice and a successful showcase during the Amsterdam Dance Event 2008, Shermanology was a fact. Collaborations with a series of renowned producers followed, such as John Dahlback, Yves Larock, Funkerman, Fedde la Grand and Eddie Thoneick. They also released solo tracks, such as "Hey You". Performances at Mystery Land, Flamingo Nights, Pacha Ibiza and the Rio Summer festival underline the extremely successful development achieved by Shermanology. With numerous projects in planning and various events marked in the calendar, this Duo is guaranteed to exhilarate it's fans for years to come! These two are unlikely to stop re-inventing themselves and maybe that is a thing that separates Shermanology and its members from the rest of the pack.
Shermanology…To be continued……
Shermanology boeken? Informeer vrijblijvend naar de boekingsmogelijkheden van Shermanology.
Wilt u extra boekingsinformatie ontvangen over het boeken of inhuren van Shermanology, neem dan gerust contact met ons op.
Onze accountmanagers informeren u graag, gratis en vrijblijvend over de meest actuele prijs van Shermanology en de eventuele overige kosten om een optreden van Shermanology mogelijk te maken (o.a. podium, techniek, optionele verzekering, btw-%).
BURO2010 is het directe en officiële boekingskantoor voor de boekingen van vele andere bekende artiesten, sprekers, sporters en overig entertainment. Artiestenburo2010.nl is tevens boekingsbureau van Shermanology.
Wij staan in direct contact met alle artiestenmanagements en kunnen u binnen een dag voorzien van een offerte voor Shermanology. Uiteraard kunnen wij voor u ook de beschikbaarheid van Shermanology checken, een gratis optie plaatsen op Shermanology en de boeking(en) van Shermanology voor u administreren en bevestigen middels een contract (geen extra boekingskosten!).
Wilt u meer artiesten boeken, ander entertainment inhuren, of zoekt u een professionele partner voor de regie, productie en totaalorganisatie van uw event? Laat u vrijblijvend informeren via: info@buro2010.nl – 036-7600140.
Offerte Shermanology aanvragen bij BURO2010:
Wij helpen u graag
bij uw boeking