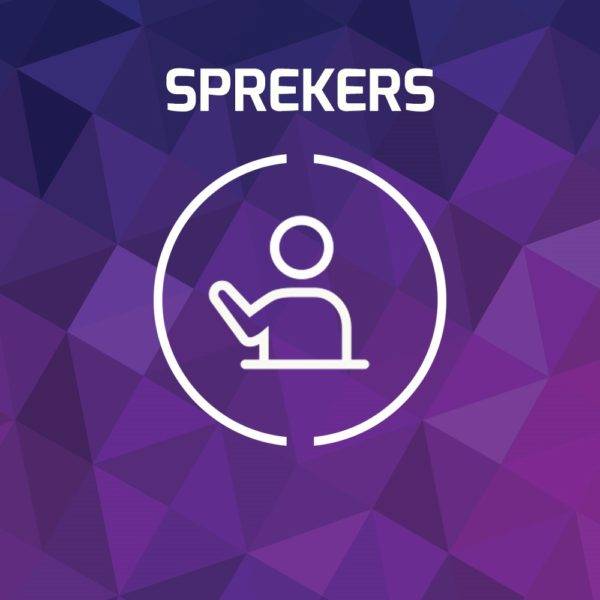 Eigenschappen Michael Bergdahl SPHR boeken
Michael Bergdahl SPHR boeken?
Michael Bergdahl SPHR boeken of inhuren voor een optreden?
BURO2010 is Nederlands grootste artiestenbureau waar u alle artiesten direct en online kunt boeken tegen de laagste prijzen. Op deze pagina vindt u alle informatie met betrekking tot het boeken van Michael Bergdahl SPHR.
Wij informeren u binnen één dag over de beschikbaarheid en de prijs van Michael Bergdahl SPHR.
Boeken via BURO2010: direct, snel, duidelijk en voor de beste prijs!
Wilt u gratis een offerte van Michael Bergdahl SPHR ontvangen, beschikbaarheid opvragen, en/of direct een vrijblijvende optie in de agenda van Michael Bergdahl SPHR plaatsen?
Vraag vrijblijvend een offerte aan.
Prijzen zijn exclusief BTW.
Check prijs en beschikbaarheid
Teken en retourneer het contract
Extra informatie Michael Bergdahl SPHR
Bestselling Author & Authority on the Best Practices of Walmart & Sam Walton
Michael Bergdahl is a professional international business speaker, author and turnaround specialist. Bergdahl worked in Bentonville, Arkansas for Walmart, as the Director of "People" for the headquarters office, where he worked directly with Walmart's founder Sam Walton. It was Sam Walton who gave Bergdahl the nickname, "Bird Dawg!" Previous to Walmart he worked in the FMCG Industry for PepsiCo's Frito-Lay Division in the sales organization and headquarters staff assignments. He is a turnaround specialist who participated in two successful business turnarounds as VP of HR at both American Eagle Outfitters and Waste Management. Bergdahl has more than 25 years of HR experience, and he has received the Senior Professional in Human Resources (SPHR) lifetime certification from SHRM. He is a graduate of the Pennsylvania State University with a Bachelor of Arts Degree in Sociology / Behavioral Science. Michael Bergdahl is considered to be an authority on the best practices of Walmart Sam Walton. He has been interviewed on CNN, CNBC, CNN FN, MSNBC, CNN International, Univision, CBS National Radio, and Bloomberg TV. He has participated in internationally televised news debates on "Power Lunch", "On the Money", "Morning Call", and "Closing Bell". Articles written by him, and articles written by others about him, have been published in business newspapers and magazines around the world. He has written articles for Hardware Retailer Magazine (NRHA), Progressive Grocer Magazine, Sweden's Butikstrender Magazine, and the Retailer Association of India, STORAI Magazine. Bergdahl is the moderator of two LinkedIn discussion groups called, "Walmart's Best Leadership Practices" and "Sam Walton's Best Leadership Practices" with a combined membership of more than 14,000 worldwide members including: Retailers, FMCG/CPG Product Manufacturers/Suppliers, HR Professionals, Supply Chain Professionals. He has more than 3000 followers on LinkedIn.He wrote his first book about "The Strategies of the World's Largest Company", titled: What I Learned from Sam Walton: How to Compete and Thrive in a Walmart World (2004). His second book is written about "The Tactics of the World's Richest Man", titled, The 10 Rules of Sam Walton: Success Secrets for Remarkable Results (2007). Note: Rob Walton, the current Chairman of the Board of Walmart, and the son of Sam Walton, wrote the Foreword for "The 10 Rules of Sam Walton" book. Both of these books were published and distributed internationally by John Wiley Sons, in English, in both hard cover and paperback versions. Translated versions of his books are available in Russian, Thai, Indonesian, Korean, Simplified Chinese, Traditional Chinese, Vietnamese, and Spanish. Both of these books have also been published, in English, in India. His third book is a 50th Walmart Anniversary Commemorative Edition titled The Sam Walton Way (Brighton Publishing 2012). His fourth book, High Expectations Are The Key To Everything was published by Jaico Books in India in September 2013, and it was published by Motivational Press in the USA in 2014.Michael Bergdahl is a professional international business speaker with substance, who is one part business, one part inspiration, and one part storyteller. He presents Keynote Speeches, breakout sessions, half day programs, and full day Master Classes. He tailors his speeches to fit the conference theme. His Full Day Master Classes are designed to teach others the Best Practices of Walmart. In his speech, "Picking Walmart's POCKETS", Bergdahl unveils the best practices of Walmart, and the success secrets of Sam Walton. Audience members will learn the "Tactics of the World's Richest Man, Sam Walton", and the "Strategies of Walmart, the World's Largest Company." He also presents an inspiring keynote speech about "Bringing Out the Best in You" based on his newest book, High Expectations Are The Key To Everything.Michael Bergdahl has spoken at association conferences, public events, customer conferences, and private company meetings in the USA and Internationally to Retailers, Non-Retailers, Manufacturers, Suppliers and B2B. He speaks to a wide variety of audiences including Sales, Customer Service, IT, Supply Chain/Logistics, Franchisees, Financial Services, Real Estate Developers, Property Managers, Leasing Agents, Retail Managers, Brand/Marketing Professionals, Loss Prevention Specialists, Human Resources, Plant Managers, Engineers, DC Managers, Operations Managers, Product Manufacturers / Suppliers / Buyers, Pharmacists, Bankers, Credit Union Directors, Presidents, Entrepreneurs, College Professors, College Students College Commencement, CEO's, CIO's, CTO's, and CFO's. He has spoken at events for Walmart's current suppliers, and its direct competitors, who are interested in improving their ability to compete successfully in a Walmart "Big Box" World!
Michael Bergdahl SPHR boeken? Informeer vrijblijvend naar de boekingsmogelijkheden van Michael Bergdahl SPHR.
Wilt u extra boekingsinformatie ontvangen over het boeken of inhuren van Michael Bergdahl SPHR, neem dan gerust contact met ons op.
Onze accountmanagers informeren u graag, gratis en vrijblijvend over de meest actuele prijs van Michael Bergdahl SPHR en de eventuele overige kosten om een optreden van Michael Bergdahl SPHR mogelijk te maken (o.a. podium, techniek, optionele verzekering, btw-%).
BURO2010 is het directe en officiële boekingskantoor voor de boekingen van vele andere bekende artiesten, sprekers, sporters en overig entertainment. Artiestenburo2010.nl is tevens boekingsbureau van Michael Bergdahl SPHR.
Wij staan in direct contact met alle artiestenmanagements en kunnen u binnen een dag voorzien van een offerte voor Michael Bergdahl SPHR. Uiteraard kunnen wij voor u ook de beschikbaarheid van Michael Bergdahl SPHR checken, een gratis optie plaatsen op Michael Bergdahl SPHR en de boeking(en) van Michael Bergdahl SPHR voor u administreren en bevestigen middels een contract (geen extra boekingskosten!).
Wilt u meer artiesten boeken, ander entertainment inhuren, of zoekt u een professionele partner voor de regie, productie en totaalorganisatie van uw event? Laat u vrijblijvend informeren via: info@buro2010.nl – 036-7600140.
MANAGEMENT Michael Bergdahl SPHR, BOEKINGSBUREAU Michael Bergdahl SPHR, BOEKINGSBURO Michael Bergdahl SPHR, ENTERTAINMENTBUREAU Michael Bergdahl SPHR, ENTERTAINMENTBURO Michael Bergdahl SPHR, ARTIESTENBUREAU Michael Bergdahl SPHR, BOEKINGSKANTOOR Michael Bergdahl SPHR, IMPRESARIAAT Michael Bergdahl SPHR, MUZIEKBURO Michael Bergdahl SPHR, MUZIEKBUREAU Michael Bergdahl SPHR, ARTIESTENBOEKINGSBUREAU Michael Bergdahl SPHR, ARTIESTENBOEKINGSBURO Michael Bergdahl SPHR, ARTIESTENBOEKINGSKANTOOR Michael Bergdahl SPHR.
Offerte Michael Bergdahl SPHR aanvragen bij BURO2010:
Wij helpen u graag
bij uw boeking