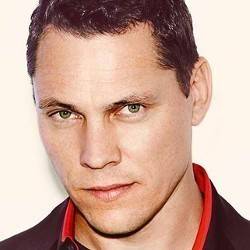 Eigenschappen Tiësto boeken
Tiësto boeken?
Tiësto boeken of inhuren voor een optreden?
BURO2010 is Nederlands grootste artiestenbureau waar u alle artiesten direct en online kunt boeken tegen de laagste prijzen. Op deze pagina vindt u alle informatie met betrekking tot het boeken van Tiësto.
Wij informeren u binnen één dag over de beschikbaarheid en de prijs van Tiësto.
Boeken via BURO2010: direct, snel, duidelijk en voor de beste prijs!
Wilt u gratis een offerte van Tiësto ontvangen, beschikbaarheid opvragen, en/of direct een vrijblijvende optie in de agenda van Tiësto plaatsen?
Vraag vrijblijvend een offerte aan.
Prijzen zijn exclusief BTW.
Check prijs en beschikbaarheid
Teken en retourneer het contract
Extra informatie Tiësto
For Tiësto making music is about giving. The Grammy Award-nominated electronic dance music icon offered up his greatest gift yet in the form of his fifth full-length album and career first for a major label, A Town Called Paradise [Casablanca Records/Republic Records]. That's saying a lot considering his track record too…
He's gone from an underground trailblazer to a worldwide superstar who opened the 2004 Athens Olympic Games and was voted "The Greatest DJ of All Time" by Mixmag and the "#1″ DJ by Rolling Stone. He's headlined festivals around the globe including Ultra Music Festival, Stereosonic, Coachella, Tomorrowland/TomorrowWorld and Electric Daisy Carnival; and has a storied 20-month residency at Hakkasan Las Vegas Restaurant and Nightclub and Wet Republic pool at MGM Grand Hotel & Casino. Artists ranging from Kanye West and Coldplay to Katy Perry and John Legend have personally tapped him for high-profile remixes, while Guess, AKG and Audiofly have collaborated with him on a fashion line and headphone brands, respectively. Moreover, A Town Called Paradise yielded his first two gold singles in the U.S. with the singles—"Wasted" [featuring Matthew Koma] and "Red Lights"—while a medley from the album also soundtracks a presentation at the Bellagio fountain in Las Vegas, a first for a dance music artist. With Sirius XM, he launched the "Club Life" channel (the only dance music artist to do so), nodding to his acclaimed compilation brand of the same name—now in its third installment. In December 2014, Tiësto was nominated for a Grammy in the Best Remixed Recording, Non Classical category for his remix of John Legend's "All Of Me." This is Tiësto's second Grammy Nomination; following 2008's inclusion in the Best Electronic/Dance Album category for Elements Of Life.
However, Tiësto possessed a desire to raise the bar yet again with album number five, and he sought out what he refers to as the "biggest and best" partner possible.
"I never had the chance to work with a major label before," he says. "I wanted to explore it and, as soon as I met with Casablanca and Republic Records, I knew it was the right place to go. My goal is to make the best music I can and to spread it as far as possible all over the world. They're opening the door for me to do that."
Signing his deal in the middle of 2013, Tiësto immediately began working on what would eventually become A Town Called Paradise. He approached the album with a desire to break ground, and he certainly does that at every turn.
"The record has two sides to it," he reveals. "Part of me is always trying to innovate, and that's half of the album. The other half of me is always a crowd pleaser. I love giving the audience what it wants. I put all of the experiences I've had over the past twenty years into this. This is my sound. Of course, it's dance, but it's melodic. There are strains of indie rock, yet it's very happy. These songs will make you smile. They'll make you dance. They'll make you want to go out. It's everything a Tiësto album should be."
That's easy to hear on "Red Lights". Written with Rami Yacoub and Carl Falk and featuring vocals by Michel Zitron, the track shines with Tiësto's instantly recognizable production and an unforgettable hook, effortlessly straddling the lines between house, electro, and pop.
"It really reflects my life in Sweden when I lived there for five years," admits the artist. "I would walk around at night by myself sometimes when it was really cold and dark without knowing where to go. It stands for that period when I was trying to establish myself in a new place. The piano drop is very indicative of the Swedish sound too. 'Red Lights' represents my life there."
On the record, he also got the chance to collaborate with Matthew Koma on the irresistibly intoxicating "Wasted" as well as teaming with Krewella for the dance floor liberation of "Set Yourself Free". There's also a very special moment on "Footprints", which nods to his jet-setting lifestyle.
"The lyrics are so meaningful," he goes on. "I've played all over the world, and I'm blessed to have dedicated and diehard fans everywhere. They really support me. I'm so lucky I've seen the whole world, and I hope everyone gets to do that because it's incredible. That's what the track stands for."
For Tiësto, A Town Called Paradise begins writing the next chapter of his career on the perfect note. "This is the album I've always wanted to make," he declares. "I didn't have the knowledge to execute it as well as I do now. I've learned so much, and I want to learn more. This is my next big thing and I couldn't be more excited."
As he promises "the best night in the world" for fans that attend his residency shows, it's also clear that his modus operandi hasn't changed since he first started.
"I want to make people feel happy with my music," concludes Tiësto. "That's the most important thing. I hope they feel great when they listen to this. That's what I want to give everyone."
Tiësto boeken? Informeer vrijblijvend naar de boekingsmogelijkheden van Tiësto.
Wilt u extra boekingsinformatie ontvangen over het boeken of inhuren van Tiësto, neem dan gerust contact met ons op.
Onze accountmanagers informeren u graag, gratis en vrijblijvend over de meest actuele prijs van Tiësto en de eventuele overige kosten om een optreden van Tiësto mogelijk te maken (o.a. podium, techniek, optionele verzekering, btw-%).
BURO2010 is het directe en officiële boekingskantoor voor de boekingen van vele andere bekende artiesten, sprekers, sporters en overig entertainment. Artiestenburo2010.nl is tevens boekingsbureau van Tiësto.
Wij staan in direct contact met alle artiestenmanagements en kunnen u binnen een dag voorzien van een offerte voor Tiësto. Uiteraard kunnen wij voor u ook de beschikbaarheid van Tiësto checken, een gratis optie plaatsen op Tiësto en de boeking(en) van Tiësto voor u administreren en bevestigen middels een contract (geen extra boekingskosten!).
Wilt u meer artiesten boeken, ander entertainment inhuren, of zoekt u een professionele partner voor de regie, productie en totaalorganisatie van uw event? Laat u vrijblijvend informeren via: info@buro2010.nl – 036-7600140.
Offerte Tiësto aanvragen bij BURO2010:
Wij helpen u graag
bij uw boeking