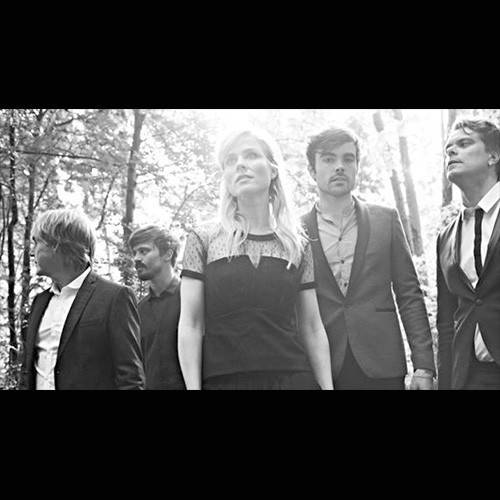 Eigenschappen The Common Linnets boeken
The Common Linnets boeken?
The Common Linnets boeken of inhuren voor een optreden?
BURO2010 is Nederlands grootste artiestenbureau waar u alle artiesten direct en online kunt boeken tegen de laagste prijzen. Op deze pagina vindt u alle informatie met betrekking tot het boeken van The Common Linnets.
Wij informeren u binnen één dag over de beschikbaarheid en de prijs van The Common Linnets.
Boeken via BURO2010: direct, snel, duidelijk en voor de beste prijs!
Wilt u gratis een offerte van The Common Linnets ontvangen, beschikbaarheid opvragen, en/of direct een vrijblijvende optie in de agenda van The Common Linnets plaatsen?
Vraag vrijblijvend een offerte aan.
Prijzen zijn exclusief BTW.
Check prijs en beschikbaarheid
Teken en retourneer het contract
Extra informatie The Common Linnets
The Common Linnets stole people's hearts at this year's Eurovision Song Contest in Copenhagen. With their haunting, evocative song Calm After The Storm they enchanted millions of viewers across Europe, leaving many people wanting to discover more about them.The band is the brainchild of Ilse DeLange, a gifted singer-songwriter who needs little introduction among fans of country and Americana music. She founded The Common Linnets while looking to explore new, rootsy musical avenues. The idea was to create a vibrant project, involving an ever-rotating team of like-minded artists she was keen to collaborate with.Ilse has a deep passion for country music and related genres, such as bluegrass, folk and Americana. She always had a soft spot for Nashville, and the feeling was mutual. Over the course of her career, she recorded some of her greatest music in the famed capital of country music. But in The Common Linnets she finally found the perfect platform to channel her passion for honest, stripped-down songs that convey pure emotion. Her goal for this band couldn't have been clearer: to write genuine heartfelt songs inspired by such greats as Emmylou Harris and Johnny Cash, as well as the West Coast sounds of Crosby, Stills, Nash & Young and Fleetwood Mac.Ilse didn't have to look far for an appropriate band name. The common linnet is a songbird which breeds near her hometown, in the eastern part of The Netherlands. This unassuming little creature, with its wonderful song, is synonymous with what Ilse is aiming for with her tunes. Of course, there is nothing common about her own significant talents, which have brought her countless successes in her home country. Her debut album World Of Hurt achieved platinum status five times over, for instance, and she recorded a variety of hit singles, as captured in her career overview After The Hurricane – Greatest Hits & More.Despite these musical triumphs, Ilse could not have foreseen the storm The Common Linnets would unleash. Their Eurovision song, Calm After The Storm, signalled the start of a turbulent period for the band. With their intimate performance in Copenhagen, The Common Linnets secured an impressive second place in the contest's grand finale. In the days following the broadcast, the song topped the charts everywhere, earning number 1 spots in 14 countries all across EuropeLikewise, the eponymous The Common Linnets album is a resounding success. Recorded in Nashville and Hilversum, the thirteen sincere songs deal with hurt and misfortune, but also with hope, comfort and love. Their purity and sincerity, expressed through blissful harmony vocals, will not fail to melt even the coldesthearts.Months after the release of Calm After The Storm, things have far from calmed down. With The Common Linnets a firm favourite across many markets, it's time for the next exciting chapter in this young band's career. Ilse is delighted to be taking The Common Linnets on an adventure through Europe. Alongside Ilse the tour will feature the considerable talents of American singer/songwriters Jake Etheridge, Matthew Crosby and Rob Crosby, in addition to Dutch singer/songwriter and Ilse's co-producer for the album, JB Meijers. Ilse's Eurovision duet partner Waylon is currently focusing on his solo record and won't be joining the tour.The concerts promise to evoke that same magic that can be heard on the album. Ilse's vision for the upcoming performances is as simple as it is pure: "With great voices and a great band, pouring our hearts out."
The Common Linnets boeken? Informeer vrijblijvend naar de boekingsmogelijkheden van The Common Linnets.
Wilt u extra boekingsinformatie ontvangen over het boeken of inhuren van The Common Linnets, neem dan gerust contact met ons op.
Onze accountmanagers informeren u graag, gratis en vrijblijvend over de meest actuele prijs van The Common Linnets en de eventuele overige kosten om een optreden van The Common Linnets mogelijk te maken (o.a. podium, techniek, optionele verzekering, btw-%).
BURO2010 is het directe en officiële boekingskantoor voor de boekingen van vele andere bekende artiesten, sprekers, sporters en overig entertainment. Artiestenburo2010.nl is tevens boekingsbureau van The Common Linnets.
Wij staan in direct contact met alle artiestenmanagements en kunnen u binnen een dag voorzien van een offerte voor The Common Linnets. Uiteraard kunnen wij voor u ook de beschikbaarheid van The Common Linnets checken, een gratis optie plaatsen op The Common Linnets en de boeking(en) van The Common Linnets voor u administreren en bevestigen middels een contract (geen extra boekingskosten!).
Wilt u meer artiesten boeken, ander entertainment inhuren, of zoekt u een professionele partner voor de regie, productie en totaalorganisatie van uw event? Laat u vrijblijvend informeren via: info@buro2010.nl – 036-7600140.
Offerte The Common Linnets aanvragen bij BURO2010:
Wij helpen u graag
bij uw boeking