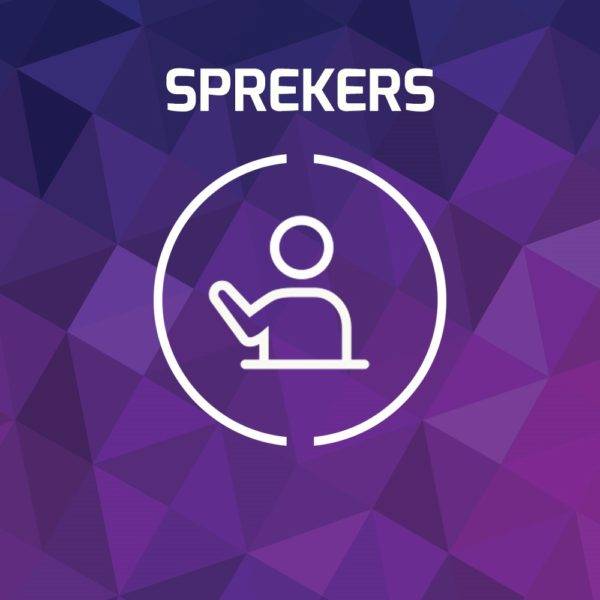 Eigenschappen John Baldoni boeken
John Baldoni boeken?
John Baldoni boeken of inhuren voor een optreden?
BURO2010 is Nederlands grootste artiestenbureau waar u alle artiesten direct en online kunt boeken tegen de laagste prijzen. Op deze pagina vindt u alle informatie met betrekking tot het boeken van John Baldoni.
Wij informeren u binnen één dag over de beschikbaarheid en de prijs van John Baldoni.
Boeken via BURO2010: direct, snel, duidelijk en voor de beste prijs!
Wilt u gratis een offerte van John Baldoni ontvangen, beschikbaarheid opvragen, en/of direct een vrijblijvende optie in de agenda van John Baldoni plaatsen?
Vraag vrijblijvend een offerte aan.
Prijzen zijn exclusief BTW.
Check prijs en beschikbaarheid
Teken en retourneer het contract
Extra informatie John Baldoni
John Baldoni is an internationally recognized leadership consultant, coach, author and speaker
John Baldoni is an internationally recognized leadership consultant, coach, author and speaker. He is the president of Baldoni Consulting LLC, an executive coaching and leadership development firm.
John has taught what it means to inspire at the top of a mountain in the Canadian Rockies. At sea level in Orlando, Florida, John spoke to nearly one thousand USAF/JAG commissioned and non-commissioned officers on leadership and communication. And his books, "Lead With Purpose" (2011), "Lead Your Boss" (2009), and "Lead By Example" (2008) were selected as best leadership books for their respective years.
In 2012, Leadership Gurus International ranked John No. 10 on its list of global leadership gurus. This is the fifth consecutive year John has been listed as a top leadership expert by this organization.
John Baldoni began his business career in a fifteenth floor office with a view of a private golf course. Around the corner was a commanding view of the Pacific Ocean. In between was a recording studio where John produced and edited corporate radio spots. But John gave that all up to start his own business in the spare bedroom of a beach front rental more than three decades ago.
In time, John established a career as a highly sought after communications consultant and executive coach, where he had the privilege of working with senior leaders in virtually every industry from pharmaceutical to real estate, packaged goods to automobiles, and finance to health care. John's coaching helps managers to achieve positive results by focusing on communication, influence, motivation and supervision. John specializes in leadership presence, which he defines as "demonstrating earned authority". His client list ranges from Fortune 10 companies to nonprofits.
His 2012 book, "The Leader's Pocket Guide: 101 Indispensable Tools, Tips and Techniques for Any Situation", has been recognized as a practical resource for those seeking to improve their leadership skills.
John speaks widely to corporate, professional, military and university audiences. Those who attend John's keynotes and workshops find his advice to be practical and his advice inspirations. Mixed with stories of great men and women, and leavened with light hearted humor, John seeks down-to-earth practical advice that individuals can apply immediately. John's presentations blend his passion for leadership with genuine enthusiasm for helping people achieve their leadership ambitions.
His tenth book, "Lead With Purpose: Giving Your Organization a Reason to Believe in Itself", solidified John's reputation for blending thought-provoking ideas with pragmatic advice. Over the past decade, John has established himself as a world authority on on topics that matter to leaders who are seeking insight into leadership challenges of the day. Through his books and many columns for leading business publications, John has become a source of practical wisdom on topics such as influencing without authority, applying power appropriately, leading with grace and conviction, and developing genuine followership.
All of these topics complement John's mission to help individuals and their organization achieve positive results. Consequently John's books have been translated into multiple languages including Mandarin, Hungarian, Indonesian, Japanese, Korean, Spanish and Vietnamese.
John has written over 400 leadership columns for prominent online sites such Forbes, Inc, CBSNews/MoneyWatch, Bloomberg/Businessweek, and Harvard Business Review, the Wall Street Journal and the Washington Post.
John has been quoted by scores of publications including the New York Times, Boston Globe, Chicago Tribune, Christian Science Monitor, Globe and Mail (Canada), HR Management, and the Washington Post. Additionally John has appeared on many radio programs, including the national version of the Michael Smerconish Show. Reviews of his work have appeared in a number of publications including Investor's Business Daily, Training Development, Sales Marketing Management, WashingtonPost.com and The Hindu.
John has created a video coaching series for Athena Online and a series of coaching podcasts for CXO Media. These forms of media give John the opportunity to reach a wider audience with his leadership insights designed to help managers become effective leaders.
A resident of Ann Arbor, Michigan, John shares a home with his wife, Gail. They are the parents of two grown children. Author, speaker, coach, John Baldoni loves his work and seeks to instill hope and optimism to all he reaches and teaches.
John Baldoni boeken? Informeer vrijblijvend naar de boekingsmogelijkheden van John Baldoni.
Wilt u extra boekingsinformatie ontvangen over het boeken of inhuren van John Baldoni, neem dan gerust contact met ons op.
Onze accountmanagers informeren u graag, gratis en vrijblijvend over de meest actuele prijs van John Baldoni en de eventuele overige kosten om een optreden van John Baldoni mogelijk te maken (o.a. podium, techniek, optionele verzekering, btw-%).
BURO2010 is het directe en officiële boekingskantoor voor de boekingen van vele andere bekende artiesten, sprekers, sporters en overig entertainment. Artiestenburo2010.nl is tevens boekingsbureau van John Baldoni.
Wij staan in direct contact met alle artiestenmanagements en kunnen u binnen een dag voorzien van een offerte voor John Baldoni. Uiteraard kunnen wij voor u ook de beschikbaarheid van John Baldoni checken, een gratis optie plaatsen op John Baldoni en de boeking(en) van John Baldoni voor u administreren en bevestigen middels een contract (geen extra boekingskosten!).
Wilt u meer artiesten boeken, ander entertainment inhuren, of zoekt u een professionele partner voor de regie, productie en totaalorganisatie van uw event? Laat u vrijblijvend informeren via: info@buro2010.nl – 036-7600140.
MANAGEMENT John Baldoni, BOEKINGSBUREAU John Baldoni, BOEKINGSBURO John Baldoni, ENTERTAINMENTBUREAU John Baldoni, ENTERTAINMENTBURO John Baldoni, ARTIESTENBUREAU John Baldoni, BOEKINGSKANTOOR John Baldoni, IMPRESARIAAT John Baldoni, MUZIEKBURO John Baldoni, MUZIEKBUREAU John Baldoni, ARTIESTENBOEKINGSBUREAU John Baldoni, ARTIESTENBOEKINGSBURO John Baldoni, ARTIESTENBOEKINGSKANTOOR John Baldoni.
Offerte John Baldoni aanvragen bij BURO2010:
Wij helpen u graag
bij uw boeking