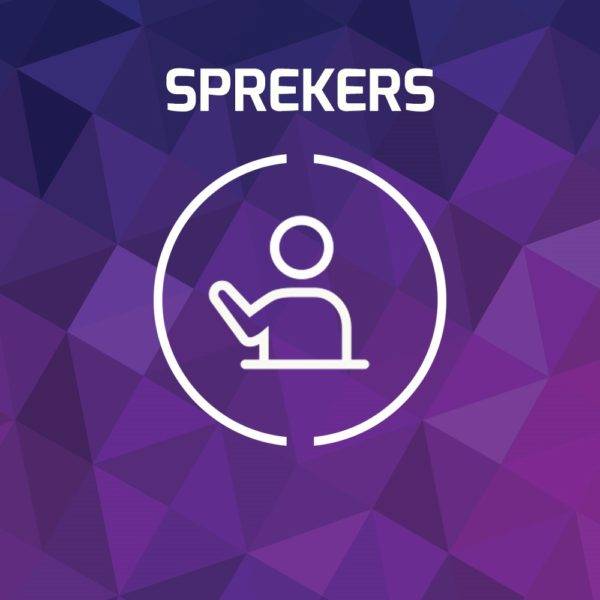 Eigenschappen Dixie Dansercoer & Julie Brown boeken
Dixie Dansercoer & Julie Brown boeken?
Dixie Dansercoer & Julie Brown boeken of inhuren voor een optreden?
BURO2010 is Nederlands grootste artiestenbureau waar u alle artiesten direct en online kunt boeken tegen de laagste prijzen. Op deze pagina vindt u alle informatie met betrekking tot het boeken van Dixie Dansercoer & Julie Brown.
Wij informeren u binnen één dag over de beschikbaarheid en de prijs van Dixie Dansercoer & Julie Brown.
Boeken via BURO2010: direct, snel, duidelijk en voor de beste prijs!
Wilt u gratis een offerte van Dixie Dansercoer & Julie Brown ontvangen, beschikbaarheid opvragen, en/of direct een vrijblijvende optie in de agenda van Dixie Dansercoer & Julie Brown plaatsen?
Vraag vrijblijvend een offerte aan.
Prijzen zijn exclusief BTW.
Check prijs en beschikbaarheid
Teken en retourneer het contract
Extra informatie Dixie Dansercoer & Julie Brown
Polar explorers Focus on outperformance
Dixie Dansercoer
Outperformance = an unwavering conviction + a well-structured process of mental and physical training + a zest for pioneering. This equation will always deliver anticipated results. – Dixie Dansercoer
Dixie Dansercoer admits that while he has explored nearly every hidden corner of our planet, he secretly dreams of one day visiting Mars. It would surprise no one who has ever met him if he didn't do just that.
For now, Dixie is content to concentrate on the preservation his own planet and the people who inhabit it. In his early twenties, Dixie deepened his respect for our oceans during an extended stay in Hawaii. In the decades which followed, he was privileged to temporarily reside in both the Arctic and the Antarctic during his myriad expeditions.
While enduring repeated harsh intense experiences in our polar regions, Dixie embodied an infinite esteem for our planet and pledged to return to civilization as a polar ambassador. He has done that with gusto – from his formal engagement as UNICEF Belgium's Goodwill Ambassador since 2002 and as the 2013 ambassador for the WWF/Coca-Cola Arctic Home Campaign. His participation in less-publicized but equally passionate grass-roots campaigns in Europe and North America have also enabled him to spread his protective yet realistic environmental message. More importantly, in 1998 Dixie became aware of his untapped human potential during his South Through the Pole Expedition, his record-breaking Antarctic traverse completed with fellow Belgian Alain Hubert. He realized that most humans must be to a degree unaware of their own precious dormant energy. It was a tipping point for him – a culmination of years spent following heroes who accomplished grand goals. When asked if he ever had or currently has any hero, Dixie offered the following honest response: I did – always had, always will. They are big motivators and fuel the realization of my own dreams. The sports heroes of the 1970's spoke to me because they represented discipline and hard work, but also they glowed with bliss after victory. I wanted that kind of intensity as well and started to ask myself what tactics I needed to embrace to step by step be victorious in my quests. Cycling and athletics especially, represented an atmosphere of deep emotion. Even though I was a "nobody," I was IN the competition with them, felt their suffering, and vicariously celebrated their victories. Names such as bass player Jaco Pastorius, windsurfer Robby Naish, and double-Ironman triathlete Wito De Meulder drip from Dixie's tongue with reverence.
I discovered that they had the same two hands and two feet, but what set them apart were their dreams, their unwavering perseverance, and their unique style. Anyone who manages to isolate him/herself and excel in his/her specialty is already a proof of focus, drive, and passion. The world we live in today is very demanding and quite oppressive, with too many choices and unimportant "time-eaters." It has truly become an art to stick to what we do best and try to use our fullest potential. Having evolved from respect for physical challenges to being intrigued by the power of the mind, I now look up to people who can make the difference with their ideas and visions.
When not completing polar adventures or guiding clients on their own expeditions, Dixie spends most of his time running Polar Circles and raising his four children, both demanding activities he shares with his wife and business partner, Julie Brown. When he manages to carve out a bit of personal time, Dixie loves to run, is a devotee of yoga fitness, reads, putters in his garden, and plays chef in the kitchen.
Julie Brown
Julie's early global discoveries took place on her 3-speed Schwinn bicycle as she meandered into town toward the Way Public Library. Her first taste of independent freedom as a 10-year-old girl led her to the brick building where she spent many hours voraciously reading any book which exposed her to life outside of her relatively isolated Midwestern American town. While her initial travels were vicarious in nature, Julie's appetite for exploration was – and remains – insatiable. In particular, she read and re-read numerous times the book Dove, which recounted the adventures of a 16-year-old boy named Robin Lee Graham who spent 5 years sailing solo around the globe. The impossible suddenly became very possible.
Julie's curiosity deepened beyond the obvious geographical discoveries which her international passport would later grant her, and evolved into cultural and human journeys. One similarity struck her as universal: everyone appeared to harbour dreams, everyone expressed the desire to accomplish a goal, but not everyone was able to attain a successful completion of a lofty aim. From Siberia to South America to Spitsbergen to San Francisco, Julie gravitated toward so called "high achievers" in order to absorb their tips and tricks for successful accomplishment. She also paid close attention to people in need – and spent valuable time with those considered by most to be less fortunate – in order to learn profoundly generous lessons from them as well. Success it seemed depended not only on hard work, dedication, determination, but was influenced by fate and humility as well.
Destiny intervened in 1997 when Julie met Dixie Dansercoer on an airplane in Belgium. Julie immediately sensed that Dixie was one of those unique individuals who not only set out to achieve grand goals, he did so with gusto. Together now for over 15 years, Dixie and Julie have woven their personal and professional lives with the common thread of discovery and a shared passion for excellence and adventure. One of Julie's most memorable "expeditions" with Dixie was to bring him back to her hometown of Perrysburg and proudly re-explore her hidden corner of the world together with him. Julie Dixie both harbour a deep respect for their roots, each one recognizing this as an integral first step on any successful journey.
"Dixie reminds me every single day to reach my full potential. Even though we are human and have our natural tendencies toward both high and low performance, I know that by simply attempting to be my best pushes me into the positive performance area every single time. It is an honour to share this philosophy with my life business partner."
Dixie Dansercoer & Julie Brown boeken? Informeer vrijblijvend naar de boekingsmogelijkheden van Dixie Dansercoer & Julie Brown.
Wilt u extra boekingsinformatie ontvangen over het boeken of inhuren van Dixie Dansercoer & Julie Brown, neem dan gerust contact met ons op.
Onze accountmanagers informeren u graag, gratis en vrijblijvend over de meest actuele prijs van Dixie Dansercoer & Julie Brown en de eventuele overige kosten om een optreden van Dixie Dansercoer & Julie Brown mogelijk te maken (o.a. podium, techniek, optionele verzekering, btw-%).
BURO2010 is het directe en officiële boekingskantoor voor de boekingen van vele andere bekende artiesten, sprekers, sporters en overig entertainment. Artiestenburo2010.nl is tevens boekingsbureau van Dixie Dansercoer & Julie Brown.
Wij staan in direct contact met alle artiestenmanagements en kunnen u binnen een dag voorzien van een offerte voor Dixie Dansercoer & Julie Brown. Uiteraard kunnen wij voor u ook de beschikbaarheid van Dixie Dansercoer & Julie Brown checken, een gratis optie plaatsen op Dixie Dansercoer & Julie Brown en de boeking(en) van Dixie Dansercoer & Julie Brown voor u administreren en bevestigen middels een contract (geen extra boekingskosten!).
Wilt u meer artiesten boeken, ander entertainment inhuren, of zoekt u een professionele partner voor de regie, productie en totaalorganisatie van uw event? Laat u vrijblijvend informeren via: info@buro2010.nl – 036-7600140.
MANAGEMENT Dixie Dansercoer & Julie Brown, BOEKINGSBUREAU Dixie Dansercoer & Julie Brown, BOEKINGSBURO Dixie Dansercoer & Julie Brown, ENTERTAINMENTBUREAU Dixie Dansercoer & Julie Brown, ENTERTAINMENTBURO Dixie Dansercoer & Julie Brown, ARTIESTENBUREAU Dixie Dansercoer & Julie Brown, BOEKINGSKANTOOR Dixie Dansercoer & Julie Brown, IMPRESARIAAT Dixie Dansercoer & Julie Brown, MUZIEKBURO Dixie Dansercoer & Julie Brown, MUZIEKBUREAU Dixie Dansercoer & Julie Brown, ARTIESTENBOEKINGSBUREAU Dixie Dansercoer & Julie Brown, ARTIESTENBOEKINGSBURO Dixie Dansercoer & Julie Brown, ARTIESTENBOEKINGSKANTOOR Dixie Dansercoer & Julie Brown.
Offerte Dixie Dansercoer & Julie Brown aanvragen bij BURO2010:
Wij helpen u graag
bij uw boeking