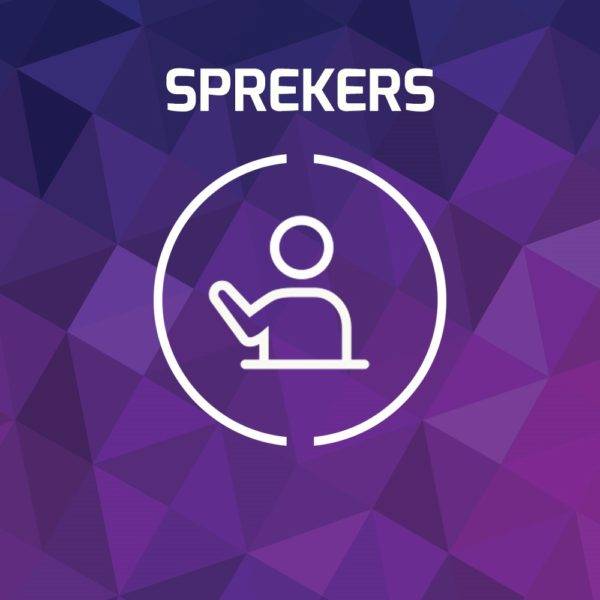 Eigenschappen Chris Huhne boeken
Chris Huhne boeken?
Chris Huhne boeken of inhuren voor een optreden?
BURO2010 is Nederlands grootste artiestenbureau waar u alle artiesten direct en online kunt boeken tegen de laagste prijzen. Op deze pagina vindt u alle informatie met betrekking tot het boeken van Chris Huhne.
Wij informeren u binnen één dag over de beschikbaarheid en de prijs van Chris Huhne.
Boeken via BURO2010: direct, snel, duidelijk en voor de beste prijs!
Wilt u gratis een offerte van Chris Huhne ontvangen, beschikbaarheid opvragen, en/of direct een vrijblijvende optie in de agenda van Chris Huhne plaatsen?
Vraag vrijblijvend een offerte aan.
Prijzen zijn exclusief BTW.
Check prijs en beschikbaarheid
Teken en retourneer het contract
Extra informatie Chris Huhne
Member of Parliament for Eastleigh and Shadow Environment Food and Rural Affairs Secretary
Chris is unusual among modern politicians, because he had lots of experience outside of politics before being elected. Chris was an economic and financial journalist for nineteen years, and a City economist for five, before being elected as a member of the European Parliament in 1999. Chris resigned from the European Parliament when he was elected as Eastleigh's MP in 2005.
After Oxford University, Chris won his trade union card as a journalist by reporting under cover from India during Mrs. Gandhi's declared state of emergency, when other western journalists had been expelled. His travels around India gave him an abiding interest in third world development. In 1977, Chris became Britain's youngest staff foreign correspondent when posted to Brussels by The Economist where he covered the European Union and the world trade talks. During his time on The Economist, Chris first appreciated the disastrous impact of poor environmental policy when he saw deforestration and desertification in Tanzania.
Chris wrote an award-winning economics column every week for ten years first for the Guardian and then for the Independent on Sunday, and then edited the business sections of both the Independent and Independent on Sunday and won the prestigious Wincott award both as junior and as senior financial journalist of the year. In 1994, Chris founded what became one of the largest teams of economists in the City to rate the risks of overseas investments for pension funds and other investors.
During Chris's time in the European Parliament from 1999, he was the economic spokesman for the pan-european Liberal group and showed that he could put together cross-party coalitions to reform Europe. Chris forced the European Central Bank to become more open, publishing forecasts each six months. Chris also proposed and won support for the first "sunset clauses" – time limits on the EU Commission's powers – introduced into EU law. "By setting a four year time limit on the Commission's powers, the parliament can ensure that it uses them wisely, or loses them". And Chris radically changed the EU Commission's proposals for financial services laws that would have penalised small business, instead ensuring that companies can raise money for expansion more simply and easily with one set of documents for investors across Europe. "I believe Britain must play a central role in Europe, which is why I am so keen that Europe's unacceptable features should be reformed" says Chris.
On election to Westminster in 2005, Charles Kennedy asked Chris to become the shadow chief secretary to the Treasury, dealing with tax and public spending as a Treasury spokesman for the party. Chris was the Liberal Democrat spokesman on the Finance Bill 2005, advocating changes in self-invested pension plans to stop a loophole whereby rich investors will be able to get 40 per cent discount on property and other investments in their pension. This change was conceded by the Chancellor in his pre-budget report in October 2005. Chris ran for the leadership of the Liberal Democrats in early 2006, highlighting the need for green taxes to change our behaviour and tackle climate change, and was the runner-up to Sir Menzies Campbell. Following the party leadership election in March, Chris was appointed Shadow Environment Food and Rural Affairs Secretary.
During the last parliament, Chris chaired the Liberal Democrat Public Services Policy commission on reform of public services like health and education, and his proposals for more local control over the National Health Service are a key part of Liberal Democrat policy. "Britain is the most centralised state in Europe, which is the main reason why public services fail to satisfy" says Chris. He also chaired the expert group on Britain's adoption of the euro, and was co-chairman of the policy panel on global sustainability, stability and security that looked at key issues like global warming. "Global warming and the threats to our environment are the biggest challenge that our generation faces" says Chris. Chris was the Liberal Democrat economic adviser during the general election campaign of 1997, and for many years was a non-executive director of Electoral Reform (Ballot services) Ltd, the money-spinning company that funds campaigning for fair votes.
Chris has written four books mainly on the themes of third world debt and development, European integration and the Euro, and general economics. In his 1990 book "Real World Economics", Chris was an early advocate of tackling global warming. He has also contributed many articles to collections on British politics and policy, including an article about the reform of the United Nations and globalisation to the "Orange Book: Reclaiming Liberalism" (2004). Chris also wrote a weekly column about Europe for the London Evening Standard from 1999 to 2002.
Chris Huhne boeken? Informeer vrijblijvend naar de boekingsmogelijkheden van Chris Huhne.
Wilt u extra boekingsinformatie ontvangen over het boeken of inhuren van Chris Huhne, neem dan gerust contact met ons op.
Onze accountmanagers informeren u graag, gratis en vrijblijvend over de meest actuele prijs van Chris Huhne en de eventuele overige kosten om een optreden van Chris Huhne mogelijk te maken (o.a. podium, techniek, optionele verzekering, btw-%).
BURO2010 is het directe en officiële boekingskantoor voor de boekingen van vele andere bekende artiesten, sprekers, sporters en overig entertainment. Artiestenburo2010.nl is tevens boekingsbureau van Chris Huhne.
Wij staan in direct contact met alle artiestenmanagements en kunnen u binnen een dag voorzien van een offerte voor Chris Huhne. Uiteraard kunnen wij voor u ook de beschikbaarheid van Chris Huhne checken, een gratis optie plaatsen op Chris Huhne en de boeking(en) van Chris Huhne voor u administreren en bevestigen middels een contract (geen extra boekingskosten!).
Wilt u meer artiesten boeken, ander entertainment inhuren, of zoekt u een professionele partner voor de regie, productie en totaalorganisatie van uw event? Laat u vrijblijvend informeren via: info@buro2010.nl – 036-7600140.
MANAGEMENT Chris Huhne, BOEKINGSBUREAU Chris Huhne, BOEKINGSBURO Chris Huhne, ENTERTAINMENTBUREAU Chris Huhne, ENTERTAINMENTBURO Chris Huhne, ARTIESTENBUREAU Chris Huhne, BOEKINGSKANTOOR Chris Huhne, IMPRESARIAAT Chris Huhne, MUZIEKBURO Chris Huhne, MUZIEKBUREAU Chris Huhne, ARTIESTENBOEKINGSBUREAU Chris Huhne, ARTIESTENBOEKINGSBURO Chris Huhne, ARTIESTENBOEKINGSKANTOOR Chris Huhne.
Offerte Chris Huhne aanvragen bij BURO2010:
Wij helpen u graag
bij uw boeking